How to train for muscle growth
Work Your Biggest Muscles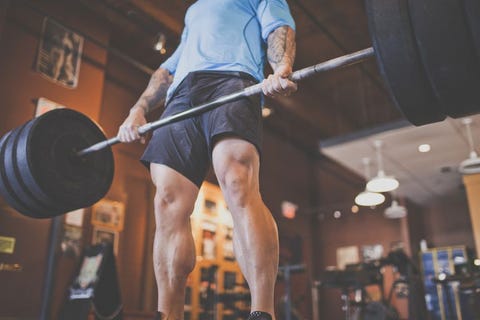 If you're a beginner, just about any workout will be intense enough to increase protein synthesis. But if you've been lifting for a while, you'll build the most muscle quickest if you focus on the large muscle groups, like the chest, back, and legs. Add compound lifts like squats, deadlifts, pullups, bent-over rows, bench presses, dips, and military presses to your workout to work them the most efficiently.
You're aiming to kick start muscle hypertrophy, the cellular process that spurs growth. Researchers have found that the best way to initiate that process is by performing two or three sets of an exercise for six to 12 repetitions, with about 30 to 60 seconds' rest between sets. You're damaging the muscles with the work — then the protein you've been consuming will help build them back up even bigger.
Another way to help with muscle gain is to cut back on the cardio.
If you run every day, you're going to have a hard time packing on the pounds — so keep your aerobically stimulating workouts to the days you're not in the gym.


Rest for Gains
Try a full-body workout, followed by a day of rest. Studies show that a challenging resistance training workout increases protein synthesis for up to 48 hours immediately after your exercise session.
"Your muscles grow when you're resting, not when you're working out," says Michael Mejia, C.S.C.S., former Men's Health exercise advisor and skinny guy who packed on 40 pounds of muscle using this very program.